---
Vacancies at Woodland Lakes Lodges
---
Housekeeping Assistant – £9.50 / hour
Housekeeping Assistants required at Woodland Lakes Lodges now include a FREE MINI-BUS from Northallerton, Thirsk & Ripon picking up every Monday and Friday to take you to work and bring you home.
Set in the most stunning countryside North Yorkshire has to offer as well as terrific benefits, your place of work will be so much cosier than the traditional desk job!
ABOUT THE BENEFITS
Landal Woodland Lakes is a fantastic place to work and the benefits are as impressive as they are unique.
20% Discount on Coppergreen Leisure Resorts breaks
10% Friends and Family discount on breaks
20% discount in restaurant and retail outlets
Free use of leisure facilities
HOUSEKEEPER
Reporting to the Housekeeping Supervisor, you are required to ensure a high standard of cleanliness is achieved and maintained in our guest accommodation.
Responsibilities will include:
Dusting furniture, radiators and walls
Vacuuming carpets and damp cleaning hard floor areas
Cleaning kitchens including work surfaces, ovens, hobs and fridges
Cleaning bathrooms including baths, wash basins, tiles and toilets
Cleaning outside areas including patios, sweeping paths and removing cobwebs from external fascia's
The ideal candidate will have an eye for detail and good communication skills as you will interact with both colleagues and guests.
Potential applicants should possess excellent interpersonal and communication skills both with their colleagues and guests and a willingness to learn.
Full training will be provided for this role.
HOURS OF WORK
You will be contracted to work 12 – 16 hours per week. Your working hours are Mondays and Fridays from 9.00am to 3.00pm. As our Park is open 365 days of the year, your working hours will include public / bank holidays and during Christmas and / or New Year on a rota basis.
---
Housekeeping Team Leader – £9.75 / hour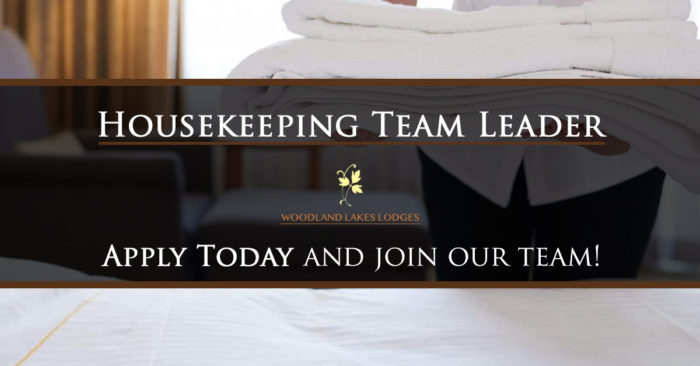 A fantastic opportunity has arisen for a Housekeeping Team Leader to join our friendly team, at Woodland Lakes Lodges.
As the Housekeeping Team Leader you will be responsible for leading the housekeeping team under direction from the Housekeeping Deputy Manager
About the candidate:
If you are an experienced, senior Housekeeper looking for a challenge, in a strong and focussed business, then we want to hear from you.
We want someone who understands how to motivate and lead a team to deliver excellent and consistent standards of work. The cleanliness of our accommodation can contribute massively to the customers' overall experience and through excellent leadership, motivation skills and through team engagement you can help us exceed our guests' expectations,
Role specifics include (but are not limited to):
Actively assisting your team giving advice and support
Seek direct feedback from customers and staff at all times and use constructively to improve service levels, providing the best possible customer service and support.
Continual monitoring of service provided by your team. Monitoring cleaning standards and performing ongoing training when required.
Ensure that all agreed targets regarding Key Performance Indicators are achieved.
Effectively drive cleaning programme to meet and when possible exceed targets
Skills Required
Essential:

Self-motivated and able to motivate and influence a team of housekeepers.

Desirable:

Experience in a senior housekeeping role

Experience and Track Record
---
Receptionist (Part Time & Full Time) – NMW (Part Time), £9.00 / hour (Full time)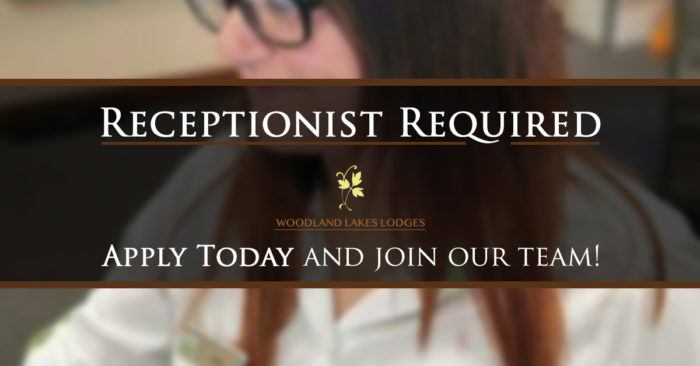 A fantastic opportunity has arisen for a Receptionist to join our friendly team.

As a receptionist assistant you will be responsible for overseeing the daily operational duties of the resort's welcome desk.

About the candidate:

We are looking for an experienced receptionist who is looking for a challenge, who shares our values and has a genuine passion for delivery excellent customer service.

We want someone who understands that having such high customer standards can contribute to the whole customers experience. We need someone who leads, motivates and engages with customer and visitors to exceed our guest expectations.

Main duties and responsibilities

As the receptionist, you will be responsible for the management of a busy welcome desk. You will be a key representative within the Park.

• Experience of working with the public is desired and you will have experience of working on a Reception or in a customer service-related role
• Excellent communication skills both oral and written
• Previous experience in a busy reception
• First class interpersonal skills
• Knowledge of health and safety would be advantageous as you will be required to ensure health and safety is adhered to
• Ensuring excellent attention to detail, and 5-star standards, are maintained at all times
• Communicating with your manager and maintenance regarding your progress and any issues that may arise
• A welcoming, friendly and outgoing manner and with the passion and ambition to develop and motivate your team
• A high level of attention to detail and demonstrate high levels of quality
• A hands-on approach needed
• Flexible working hours, including weekends depending on business needs.
---
Hot Tub Assistant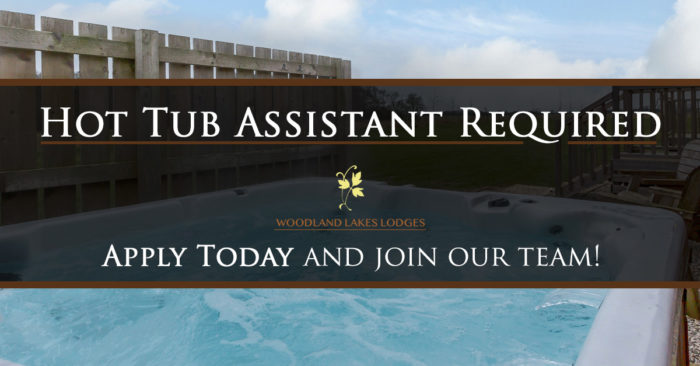 A fantastic opportunity has arisen for a Hot Tub Assistant to join our friendly team.

Working as part of a team, our hot tub assistants ensure the hot tub facilities are clean and safely operating for guests to enjoy on their holiday break.

About the candidate:
Excellent communication skills.
Excellent customer service skills.
Ability to perform under pressure.
Previous Hot Tub experience is desirable
Previous maintenance experience is desirable

Main duties and responsibilities
• Changing over water and cleaning of hot tubs for each new arrival.
• Ensuring chemicals are at a safe level at all times.
• Supporting maintenance with any repairs of hot tubs.
• Answering queries from guests on the safe usage of hot tubs.
• Working to a deadline to achieve all the changeovers required, but still ensuring the standards are upheld.
• Other general maintenance work is included in this role, including but not limited to lawn maintenance, site cleanliness and supporting the maintenance team.
---